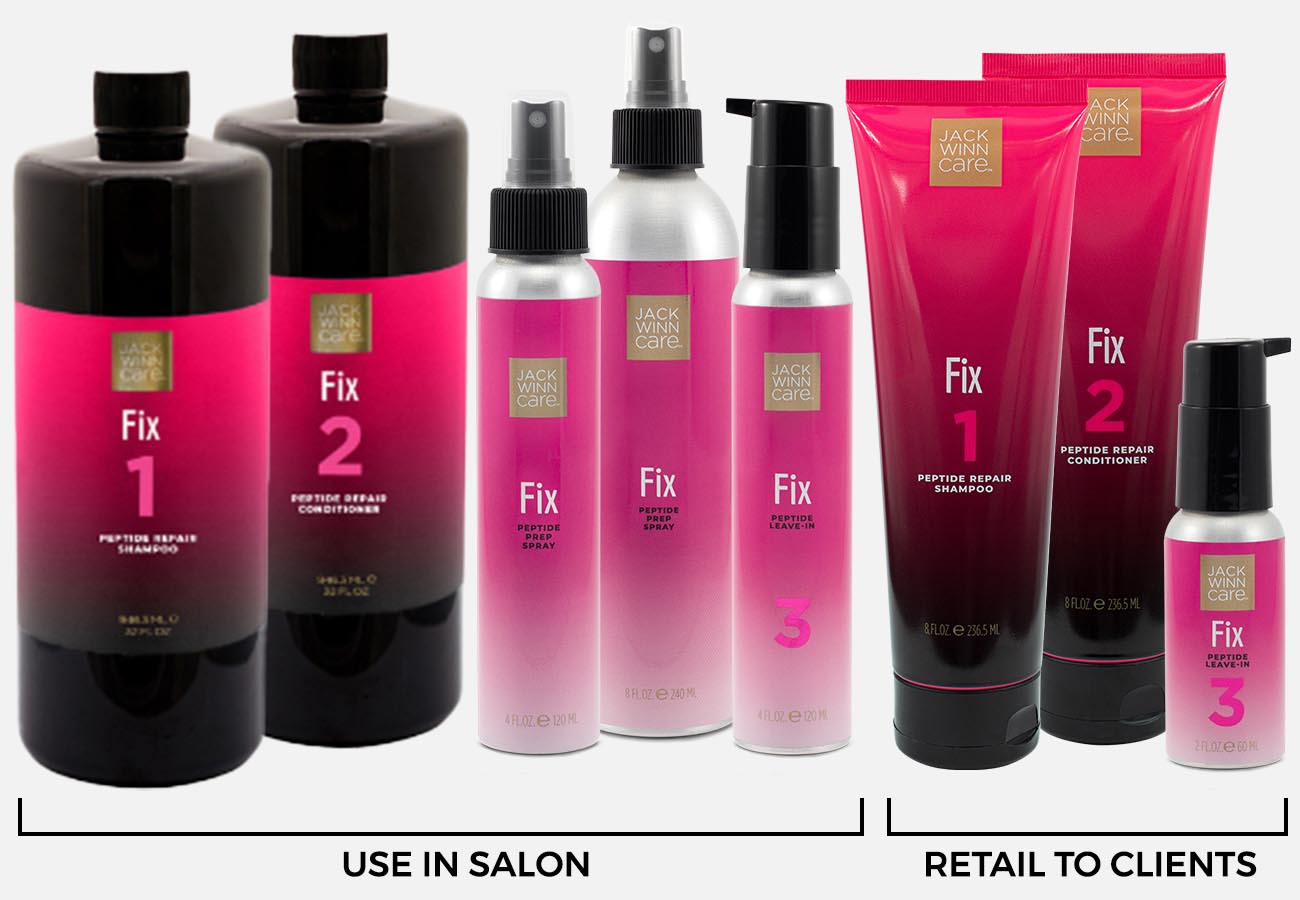 Fix
PEPTIDE PROTECT & REPAIR SYSTEM
Reverse heat and chemical damage and strengthen molecular bonds with bioactive peptides. Stop the damage cycle with antioxidants that neutralize free-radicals.
SALON RESULTS
Reverse Damage
Create Shine
Increase Strength & Elasticity
Restore Curl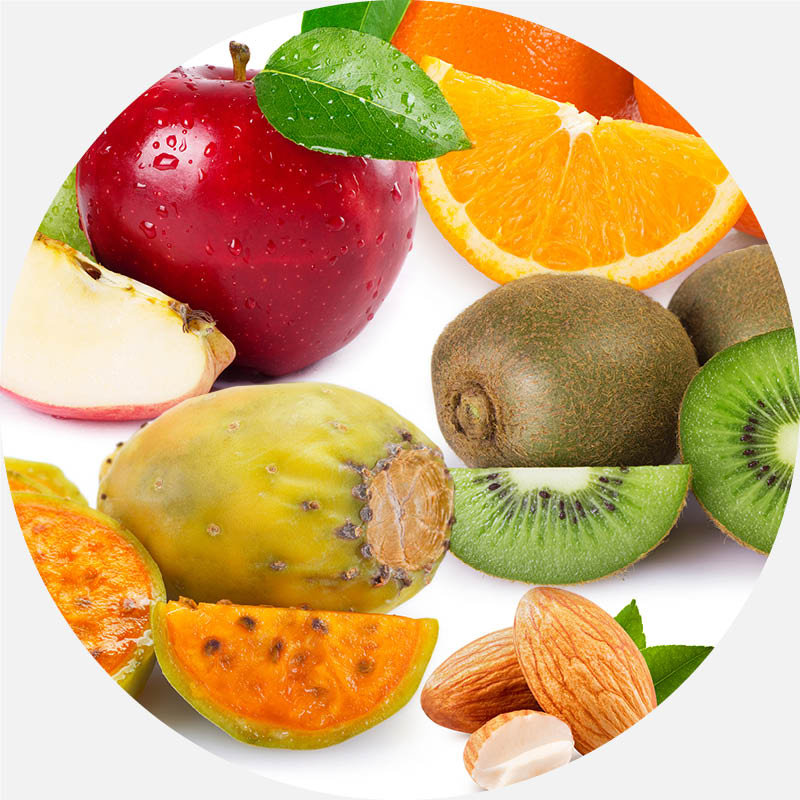 Mend the molecular bonds in your hair with bioactive peptides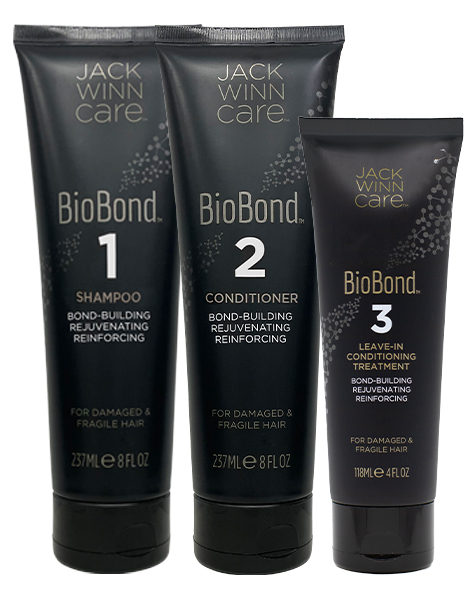 BioBond System
DISULFIDE BOND REPAIR SYSTEM
Damaged hair typically needs multiple types of bonds repaired. This system repairs the disulfide bonds, along with our Bond Creator Activators. See below for the science behind these systems.
HOW OUR BOND SYSTEMS WORK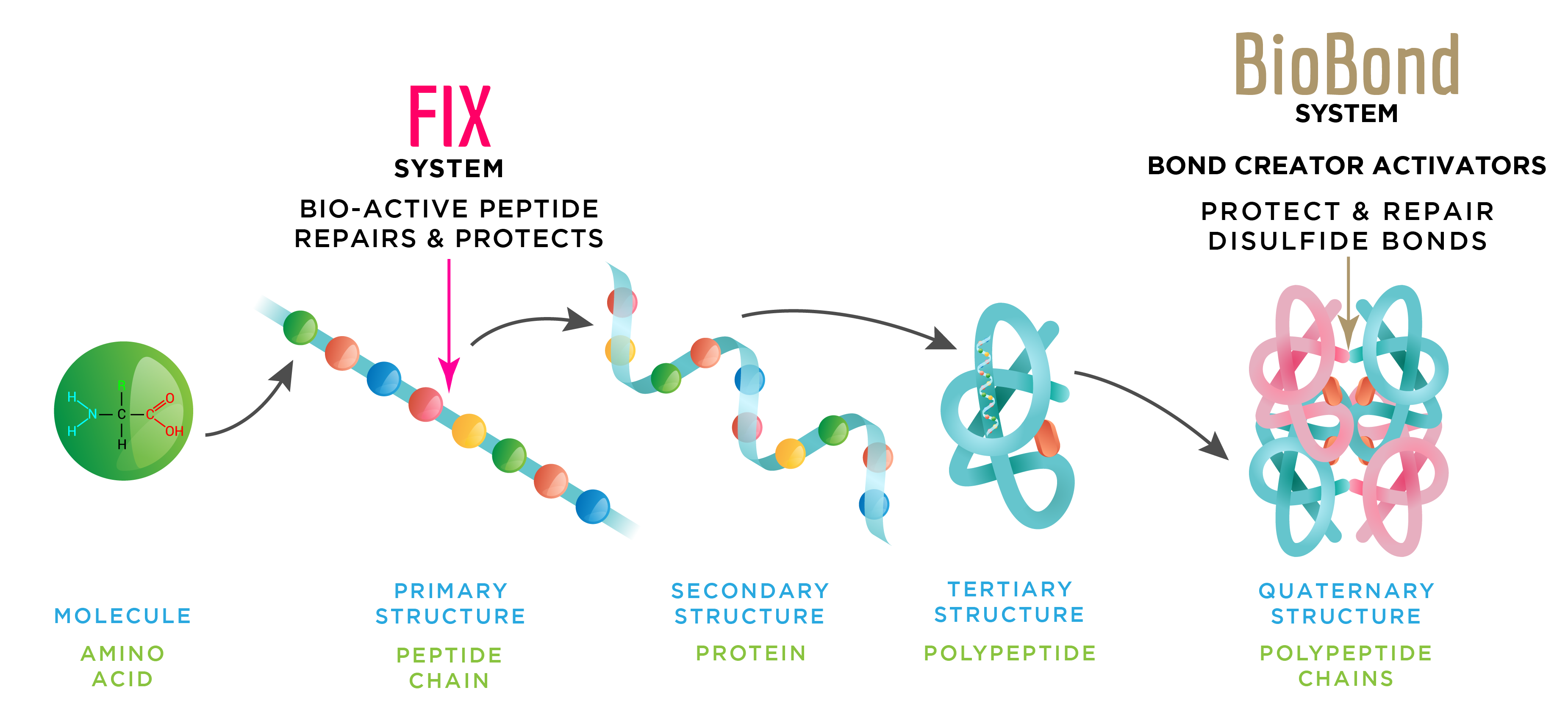 RETAIL THAT WORKS FOR YOU
We've created a better way to sell retail.
Carry products in your salon
~OR~
Clients buy from your website
You get up to 50% commission
LEARN MORE